product seo
SEO optimization for responsive images
A new attribute to let you specify the unique version of an image to send to search engines' crawlers.
Daniel Engels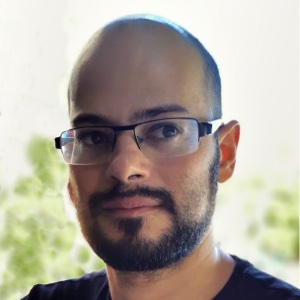 Daniel Engels September 13, 2021 · 3 min read
Serving several differently-sized variants of the same image to the end-user is a recognized best practice to provide a great user experience.
By cons, this can present some drawbacks from an SEO point of view:
Indexing of the same image in several sizes and qualities.
Unnecessarily consumption of search engines crawlers' quota (particularly true for large catalogs).
It can also complicate contextual interpretation of the image if it's too small.
Image optimisation is beneficial for SEO in general, and also crucial for the visual search. Recent studies show that over 20% of all web searches happen on Google Images. Google also displays an Image Pack to some 13% of searches by keyword. That's the reason why you should pay attention to your image SEO.
Image SEO optimization: UX vs indexing
As the majority of search requests come from mobile devices, Google implements the "mobile-first" indexing method since 2019. This means you receive visits of mobile-emulating Google Smartphone bot more frequently than those of its desktop cousin. Their crawls are complementary, although indexation of mobile version has a higher influence on rankings.
Serving a smaller resolution image to mobile devices reduces page load time – a major UX improvement. With Core Web Vitals update, Google also uses page load time of actual users as a ranking factor for SEO.
However, this is not the version of the image you'd want Google to index. Higher resolution images contribute to higher rankings on Google Image Search and have a higher probability to appear in Google's featured snippets. Google Discover feed on Android devices also gives them a preference.
Even more importantly, you don't want Google to index both the high and low-resolution versions of the same image. Or, even worse, multiple differently-sized versions of a responsive image. Such a waste of search engine resources would divert crawlers from a more profound and frequent indexation of other parts of the website.
Save search engine crawlers' resources, and you'll be impressed by their gratitude!
Besides, the upcoming MUM technology would combine text and image recognition to make search results better match the query's intent. This would make the indexation of uncropped and high-quality versions even more important.
A dedicated attribute to the rescue
The TwicPics script transforms your website's images on the fly to adapt to any device's screen resolution. As it follows from the arguments above, it makes sense to make an exception for visits of search engine bots. This is where the "data-twic-bot" attribute comes in. Google and Bing crawler bots visiting your website would then see a unique version of your image - the one you choose.
By using this feature, you get three new SEO advantages:
guarantees the quality of the indexed image
enables a more profound and frequent indexation of websites by search engine crawlers
facilitates contextual interpretation of the image by search engines
Be sure to read the doc and start optimizing your image SEO today!