partnership
Discover Sylius
Want to know how to make your ecommerce fit like a glove? Meet Sylius!
Camille Adamczyk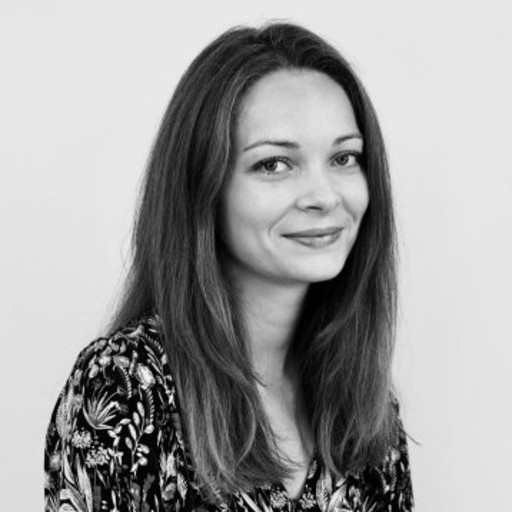 Camille Adamczyk April 21, 2022 · 2 min read
Want to know how to make your ecommerce fit like a glove? Meet Sylius!
What is Sylius?
Sylius is an ecommerce platform known for its extreme flexibility and positioned not as a CMS but as an ecommerce framework. In concrete terms, this means that Sylius offers bricks that are much less advanced than those of a CMS, which - on the other hand - allow a very personalized approach when it comes to building ecommerce. Sylius is built on the Symfony open-source PHP framework made in France, which has been ranked among the top PHP frameworks since 2005. Sylius is particularly well established in France due to its synergies with the Symfony ecosystem.
As proof of this dynamic, their first office, outside Poland, opened in Lyon - in October 2021, to be precise!
Sylius should be seen as a set of modular bricks, allowing the design of ecommerce platforms on different types of architectures: monolithic or headless and API-first. The great strength of Sylius is its ability to be integrated into all the most complex ecommerce and IT systems. In fact, Sylius is perfectly suited for projects that require a custom approach, which is something that CMSs have a harder time doing.
Sylius - for whom?
The "why" of Sylius is to offer e-merchants, who are looking for a modular, scalable solution, a platform that adapts to their needs, not the other way around. With Sylius, the idea is to start from the need and to design the solution around this need, whereas, with a CMS approach, it is generally necessary to adapt the need to the solution.
One of the main philosophies behind the development of Sylius is to keep the solution as light as possible - this is the main difference from the other ecommerce CMS on the market. Sylius meets 80% of the most common ecommerce needs. The remaining 20% are integrations, community plugins, or unique customizations required for any online business. In short, added value!
Choosing Sylius also means benefiting from the full power of:
An open-source solution that provides you with the foundations of your ecommerce project. Easily overloadable functionalities, a light core, and a growing ecosystem.
A "best-of-breed" approach: we believe that it is impossible to be a master at everything, so our desire and that of Sylius is to allow you to find the best solution for each of your needs (PIM, DAM, ERP, search engine, CMS ...) - for the optimization of visual content there is TwicPics of course!
A ready-to-use solution that can manage all ecommerce projects with a custom dimension, unlike the classic webshop, headless or not, perfectly adapted to your challenges, your IT system, and your business.
Personalized support from Sylius teams via their premium services: training, coaching, workshops, Proof of Concept, audits... you will be supported in your projects from A to Z, whatever your organization.
On the other hand, let's be clear: Sylius is not a solution adapted to all e-retailers or to all projects. Why not? Firstly, because Sylius is not a "Plug and Play" solution like PrestaShop or Shopify. "On the other hand" because unless you have experienced the limits of pre-packaged CMS and are aware of why a project requires a customized approach, it can be difficult to understand why Sylius is unique in the ecommerce market.
Our partnership with Sylius
As mentioned above, the Sylius team are fervent advocates of the "best-of-breed" approach. They like to surround themselves with experts in all fields. We happen to share many common values with Sylius: a very technical DNA, proximity, a human-sized structure, and a desire to become a key player in ecommerce.
Today, we have decided to initiate a partnership that will allow us to offer a new service to the Sylius community and also introduce a new ecommerce solution to our customers and users. We hope to be able to respond to the demands of our community and allow you to have a better knowledge of the ecommerce ecosystem.
Learn more about Sylius: https://sylius.com/
Why Sylius?
As mentioned, Sylius technology brings something new to the ecommerce landscape: a more flexible and scalable response than CMS and more advanced than the custom approach.
Sylius is also:
Several thousand developers worldwide with more than 5000 members on Slack and 2600 downloads of the solution everyday!
An approach that has proven itself and is used by many e-merchants including Forbes, La Camif, Carrefour, Envie de Fraise, Intersport, Decathlon, FC Nantes, Tediber, Stella and Suzie, La Fourche, Tediber, and many more.
Sylius is also Sylius Plus, an overlay that provides premium features and services. Adapted to all e-merchants, Sylius Plus allows you to manage "multi-touch" commerce in a more advanced way than the open-source edition: advanced management of multi-stores, user and channel rights, returns management, multi-source inventory, loyalty system, etc.
Sylius Plus also offers services such as professional support (SLA) provided by the Sylius Team to help you with your ecommerce project.
Learn more about Sylius Plus: https://sylius.com/plus/