PARTNERSHIP MEDIA WORKFLOW
How to automate your media workflow to accelerate your time-to-market
From visual creation to online delivery through assets management, learn how to automate your entire media workflow with Grand Shooting, Keepeek, and TwicPics.
Camille Adamczyk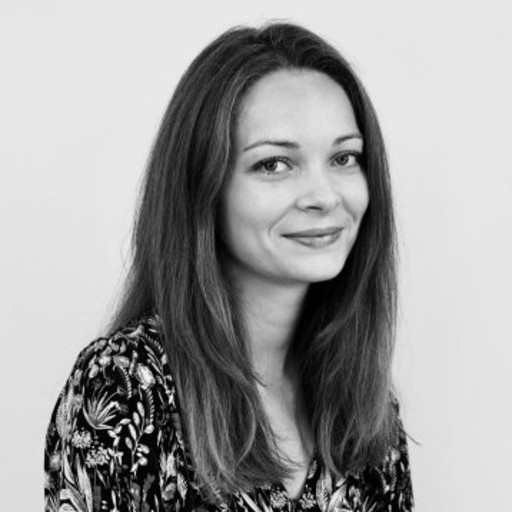 Camille Adamczyk March 23, 2023 · 7 min read
Introduction
In today's digital age, businesses need to produce, manage, and distribute high-quality product images to enhance their online presence and improve the customer experience. Solutions like Grand Shooting, Keepeek, and TwicPics help streamline the process, automate production, and deliver an optimized shopping experience for all users.
PRODUCE: From the photo studio to the DAM
Operational excellence in content production
Shooting rates are high and expectations for image quality and style are even higher. However, the challenge arises when the latest product references that need to be photographed are only made known at the last minute. To ensure the utmost quality and speedy execution, Grand Shooting is seamlessly integrated into retailers' information systems. This integration allows for real-time analysis of data related to product references, expected views, and activity monitoring. Additionally, this approach helps to detect oversights, delays, or any deviation from internal workflows.
STORE & MANAGE: From the DAM to distribution
Enhanced media assets for the entire ecosystem
For most e-commerce companies, the products they sell online are accompanied by a batch of images typically created in a studio (including packshots, atmospheric shots, and variations). These images must be linked to product data and transformed into different formats to suit various distribution channels such as mobile applications, e-commerce sites, and social media platforms. Sometimes, dedicated internal or external teams must even retouch these images. Given that media is at the core of the customer experience, it's essential to provide numerous high-quality images while minimizing the time spent processing them to ensure the products are online as quickly as possible. The primary objective of using Keepeek is to streamline the management of product media, automate the production process, and facilitate the distribution of product data and media.
DELIVER: From the DAM to the end-buyer
Optimized shopping experience for all users
By analyzing users' navigation characteristics, such as their browsing context (including device, browser, screen quality, and connection), and understanding the artistic direction of the page, TwicPics' solution resizes and adapts media in real-time to meet their needs.
This customization process ensures optimal visual quality and display speed for all users, making it an essential prerequisite for e-commerce stores and websites.
3 technical solutions to address organizational issues and achieve business objectives
The media value chain is optimized from end to end, from the creation of assets to their distribution on the web.
In traditional organizations, media are controlled and contributed manually, and the quality of visuals is often limited to reduce the weight that can impact page loading times and user experience.
Grand Shooting and Keepeek solutions digitize and automate the process to accelerate time-to-market while reducing production costs by up to 40% while TwicPics eliminates weight limitations for contributions from Grand Shooting by dividing the image weight by at least 2 while ensuring optimal asset quality on all screens, including Retina ones.
By combining the three solutions, teams can photograph products, retouch images, organize and enrich content, and deliver assets to the site in under 24 hours. This customized and automated media management process improves the user experience both in terms of content processing and the visual quality of the assets. It also frees up teams from time-consuming creation, management, and distribution tasks, enabling them to focus on more valuable tasks.
1. GRAND SHOOTING
Objectives
The first SaaS image analysis and transformation platform for e-retailers who want to improve the UX of their catalog
Automate the monitoring of large-scale image, video and 3D production
Enable retailers' internal teams to collaborate with their service providers (agencies, retouchers) by giving them access to their own workspace
Control quality so that the content produced is effective on each sales channel
Challenges
Organization: make the production of e-commerce visuals more fluid, for brands and their service providers
Productivity: industrialize retouching and automate image control and management tasks
Quality: better control quality and conformity levels throughout the production
Business: increase revenue and reduce costs
Benefits
Ergonomic platform
Easy to use
Validation workflow, collaborative space
Automated production of content
Reduction of internal costs
Scalable platform (R&D)
Real-time production monitoring
Visible productivity gains
Service providers (retouching, clipping) Dedicated project team
Gains
40% reduction in production costs
20% productivity gain for post-production thanks to automatic processing, naming & resizing features
25% weekly time savings for Product Managers (significant reduction in polluting tasks, reporting tool, multi-capture, search...)
Grand Shooting key figures
80+ customers
600+ daily users on the platform
50% revenue growth in 2022
15 million assets produced on the platform in 2022
2. KEEPEEK
Strategic issues at stake in a media production project
Economic: control content production costs
Strategic: guarantee the coherence and animation of its brand and respond to possible future changes
Business: improve collaborative work, and facilitate access to content to save time
Objectives
Offer a unique platform for storing, sharing and optimized distribution of all types of content (photos, videos, audio, 3D, PDF, contracts, etc.)
Make several platforms cohabit together to integrate with the company's ecosystem
Publish the content produced on the sites and distribution channels more quickly
Benefits of the DAM
An ergonomic and customizable user-friendly platform
A multi-language platform
Advanced and customizable search features (filters / sorting)
A distribution and collaboration portal charters
Content and workflow management via customizable workflows
Connectors with Adobe and Office for authoring
Real-time indicators of media usage
Dedicated project team
A platform that evolves as requests and updates are made
Gains
Online availability of content produced: approximately 24 hours (vs. 48 to 78 hours)
More efficient and responsive inter-departmental exchanges: agile work, media life cycle monitoring
Better exposure and monitoring of content on all media (alerts in case of end of rights, obsolescence, need for an update, etc.)
Relevant indexing linked to user needs to facilitate searches (saving about 3 hours/week/person)
Financial savings on content creation (no more duplicates...)
Keepeek key figures
2000+ daily users on the platform
320+ customers
20% revenue growth in 2022
15 releases, 37 API evolutions & 295 new features in 2022
3. TWICPICS
Objectives & Challenges
Optimize media delivery for better business results
Client-side" approach that places the user experience at the heart of the brand's strategy: the importance of personalizing content to the user
A non-intrusive solution in the technical stack that can be connected with the DAM
Reduce the complexity of uploading images and videos for the IS team
Accelerate display speed without visual deterioration
Reduce media bandwidth to reduce the environmental footprint of websites
"We are working at scale with TwicPics and they are doing a great job!" - Anne Guichard, General Manager, L'Oréal
Benefits
A zero-maintenance solution for teams
From the back end to the front end, the media delivery is externalized
No need to create image variants in advance: no more intervention by marketing or technical teams on this subject, they can focus on other, higher value-added missions
Innovations are taken into account, as soon as a new device or format is available, and updates carried out without downtime and without the slightest intervention from employees
Scalability of the solution: real-time resizing during future redesign projects (on average every 2-3 years in the e-commerce sector)
"TwicPics has allowed us to decentralize the management of our images through an agile and efficient solution." - Mathieu Cochelin, CDO, Groupe La Provence
Gains
High-performance, visually perfect, and eco-responsible websites
Image weight is reduced by a factor of at least 2 while addressing more quality on Retina screens
Lighter pages - homepage, PLP, and PDP
Improved Google Core Web Vitals scores: reduced CLS and LCP
Better SEO as Google values websites that pass the Core Web Vitals test
A more eco-responsible website: by adapting images and videos to the needs of Internet users in terms of format and size, the solution makes it possible to reduce media bandwidth
Each user consumes less CO2 during the purchase process and the overall environmental footprint of the website is reduced
"Thanks to TwicPics, we were finally able to stop compromising between quality and performance." - François Raballand, CTO, Dayuse
TwicPics key figures
10 billion assets delivered every month
300+ customers
100% revenue growth in 2022
+2400 TCO2e saved in 2022
Conclusion
By implementing Grand Shooting, Keepeek, and TwicPics all together, businesses can ensure high-quality images, fast distribution, and an optimal shopping experience for their customers.